Motorcycle Shade Los Angeles
Having a comfortable seat is one of the keys to having an enjoyable ride in Los Angeles. We want to provide an awesome product that keeps your seat comfortable and helps extend the life of seats, gauge clusters, and grips.
We want to have a reputation for great customer service. We will accomplish this by being honest in all our dealings and offering products that add value to our customer's lives. We will always make sure that you, our customer in Los Angeles, feel that the value you received far exceeds your expectations.
In short, we want Cycle Shade to become a household name in the bike industry in Los Angeles and beyond!
Be our next satisfied customer!
Buy Now - 3 Easy Steps!
Decide to protect and to preserve your bike (and your buns) in three easy steps!
Pays for itself quickly - Saves money over time.
Protects against cracking, fading, & stains.

"We received our order of Gauge Shades and Bike Shades. My husband loved his 'Leader of the Pack' and I love my 'Lady Rider.' This was our second order for your shades and they are great! Thank you for the rush on the order and for the quality product! Love, Love, Love them!" - Deborah
Why is Cycle Shade so wildly popular?
Cycle shade was created by a biker trying to solve a problem. He loved his bike and the freedom and power he felt when he was on it… He also loved his wife and having her ride with him made everything more enjoyable!
Then, one very hot day in California, his wife told him that there was a problem and she didn't want to ride with him anymore unless he fixed it.
The problem? She was tired of sitting on a scorching hot and uncomfortable seat!  Thus, Cycle Shade was born, and it wasn't long after creating his own that other bikers started asking where they could get one.
It was so popular and successful that he started selling Cycle Shades at rallies and bike shows.  For personal reasons, in 2019 he sold the company to us, the Bailey family!
We're totally stoked that you're visiting our site today!
Motorcycle Shade Covers Los Angeles

"Thanks again for the excellent support you've provided. It's SO refreshing to know that there are still some businesses that truly care about their customers AFTER the sale." - Rick
Just say NO to hot seats!
We've all experienced it. You gear up for a nice ride in Los Angeles, grab your riding partner, and hop on your bike… only to realize that your seat is blazing hot!
There's nothing more annoying than having to move your bike into the shade or look around for something to use to cover your seat. Then you have to wait around for it to cool down enough to ride.
This whole process can turn your fun and enjoyable cruise into a struggle.
That's where Cycle Shade comes in!
We've been there before; that's why we're here, now.
We understand what a literal pain in the ass a hot seat can be…  We get it and we've come to the rescue in Los Angeles!
We're passionate about motorsports and believe riding should always be fun and easy!  That's why bikers all over the world are in love with Cycle Shades!
We've gone the distance to create a one-of-a-kind motorcycle product that ensures you ride in comfort – every single time.
We're always looking for new ways to improve your ride and make the road better for you.
Buy your Cycle Shade gear today; be our next overly-happy customer!

"I just got the shade and I LOVE IT!!! YOU did good! The chrome really stands out and you're right - it matches the bike beautifully! I can't thank you enough for redoing the design! It's exactly as I imagined - Better actually! You know you've got a huge fan in Fresno! I'll be sure to keep spreading the word - Thanks again!!" - Dana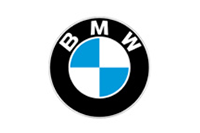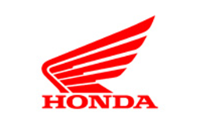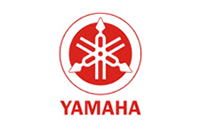 Motorcycle Seat Shade Los Angeles
Motorcycle Shade Los Angeles
Motorcycle Shade Cover Los Angeles
Motorcycle Gauge Cover Los Angeles
Seat Protector for Motorcycles Los Angeles
Cycle Seat Shade Protector Los Angeles
Motorcycle Seat Shade Los Angeles
Motorcycle Shade Reviews Los Angeles
Buy Online Motorcycle Shade Cover Reviews Los Angeles
Buy Online Motorcycle Gauge Cover Reviews Los Angeles
Buy Online Seat Protector for Motorcycles Reviews Los Angeles
Buy Online Cycle Seat Shade Protector Reviews Los Angeles